SUNDRIVER Series support the last D3-2(nothing) and the last 4.3 firmware console!
APP V015 history:
#1. Add the ability of show the same region games only .
#2. Add the ability of auto detect the screen size, it can help the note book user.
#3. Fix one online game playing issue when use the NGC menu to start the game , just like Mario Cart.
#4. Supports more languages.
#5. Add more 562 new cover image files, total cover IMG files up to 4143 now.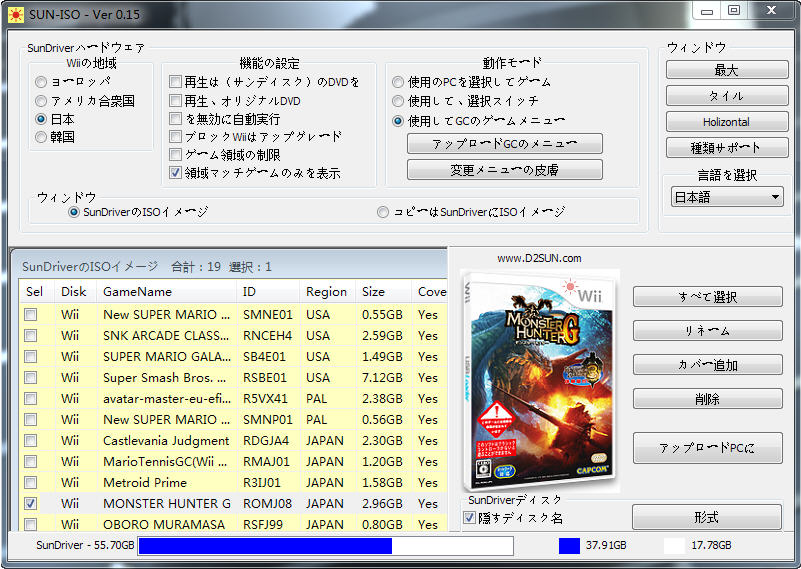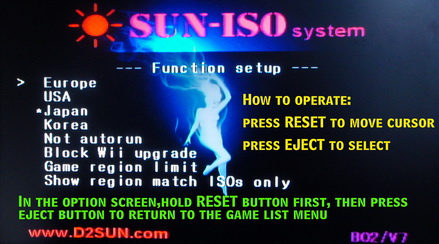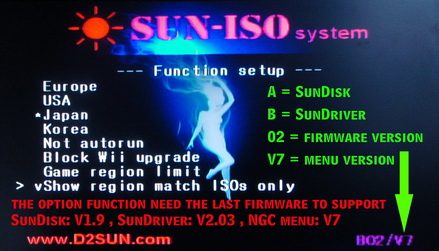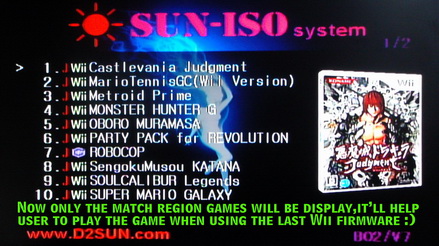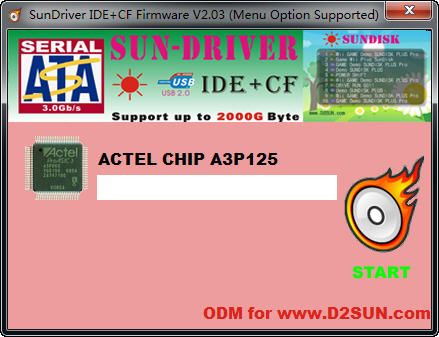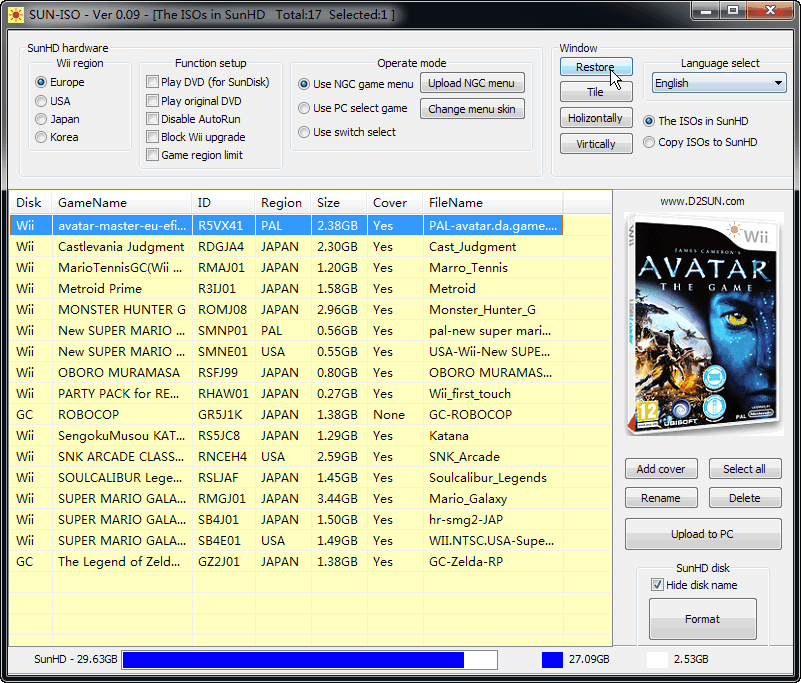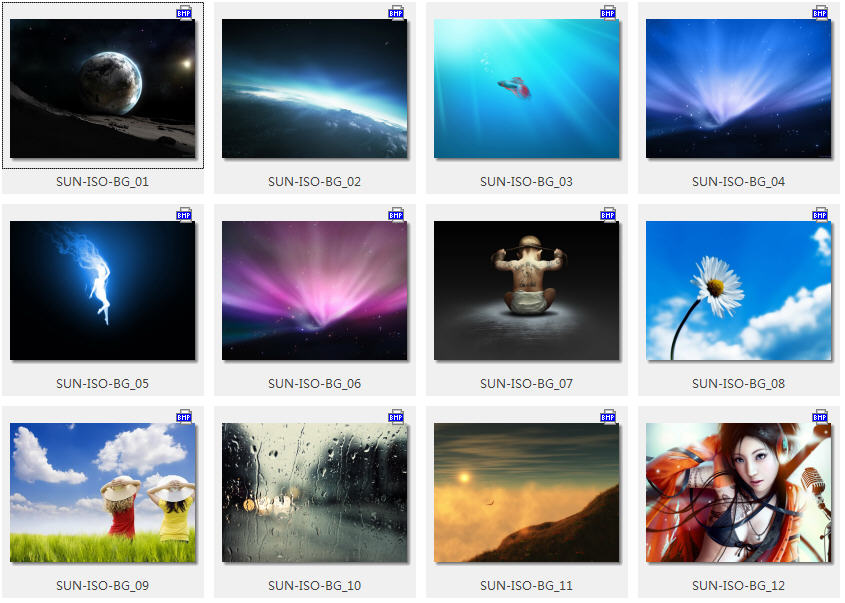 Video download: